Dr. Johannes Grünwald (CEO)
…has 10 years' experience in the fields of experimental, theoretical and applied plasma physics and technology. His research results in the field of low- and high pressure plasma physics have been published in more than 40 specialist publications.
Fields of expertise:
Electrical plasma diagnostics
Optical emission spectroscopy
Instabilities in plasma
Plasma enhanced coating processes
Plasma technology for aerospace
See Dr. Grünwald's publication list.
Freelance employees
Several freelance employees from nearly all fields of engineering and natural sciences – from process technology to chemistry and biosciences – are available to find solutions for interdisciplinary research projects. Therefore, the choice of project members can be adjusted to individual requirements of our customers.
Our newest freelance partner is:
Dr. Manuel Peres Alonso
…has 20 years of experience in experimental plasma physics, high power lasers with large optical systems, optoelectronics and data acquisition up to the Giga samples per second range. Furthermore, he is an expert in the field of ultra-high vacuum and worked extensively at large fusion experiments such as ISTTOK, TCABR and JET.
Fields of expertise:
Laser-plasma interaction
Fusion physics and technology
Ultra-high vacuum
Optoelectronics
Dariusz Kocon, MSc. (Electronics, Mechanics)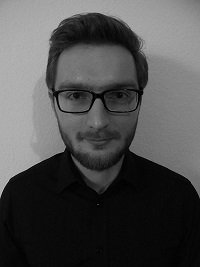 …has over 7 years of experience in the fields of electronics and mechanics. His expertise is focused on the analysis, simulation and optimisation of electronics and mechanic systems. He has already developed a number of opto-mechanical experimental setups for ELI Beamlines in Prague and DESY in Hamburg where he was also responsible for commisioning, assembling and testing of various prototypes.
Fields of expertise:
Creating technical drawings
CAD support in in the conceptual phase
Manufacturing of electrical, mechanical and

opto-mechanical microstructures
Design of mechanical systems of experimental programs (e.g. optomechanical systems, vacuum systems, diagnostic systems)



Johann Langreiter, MSc. (Mathematics)
…offers 8 years of experience in various fields of mathematics and science education. He is an expert in the fields of differential geometry and topology and has published a book on the fundamental mathematical competences for school children. Mr. Langreiter will strengthen our team in the fields of differential geometry and topology.
Fields of expertise:
Differential geometry
Manifolds
Topology
Christopher D. Brooks, MSc. (Optical Engineering)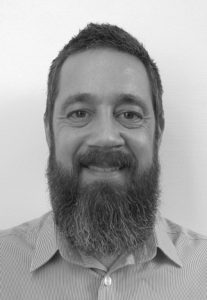 …has 14 years of experience in the field of laser and optical systems engineering with a specialization in fiber-based optical sources. His efforts have resulted in publication of several high-impact journal articles and awarded patents, as well as the successful launch of various laser-based products to market.
Fields of expertise:
MOPA fiber laser system design
Optical system design and modelling
System testing and ruggedisation
CE certification
See Mr. Brooks' publication list.