Facilities
Gilbert Mark I Aerosol Charger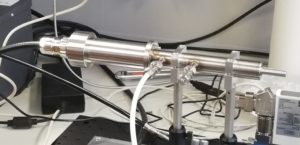 The first invention, which G-Labs helped to get from the initial idea up to a working prototype is the Gilbert Mark I aerosol charger. It is an atmospheric pressure corona discharge, which is specifically designed for aerosol physics and mass spectrometry purposes. The Gilbert Mark I has an extremely high ion density, excellent charging efficiency and high reproducibility. It is a patent pending device that will be commerically available in Q3 of 2019.
G2000 Plasma Generator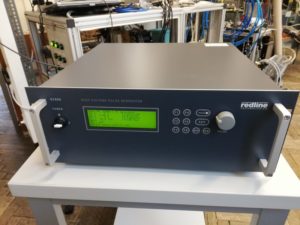 Our first plasma source, the G2000 plasma generator from redline has been delivered and successfully tested. It is now entirely operational. This high voltage pulse generator is highly flexible and will be used for the creation and diagnostics of atmospheric pressure plasmas (DBD and CCP).
Ultra-High Vacuum (UHV) Chamber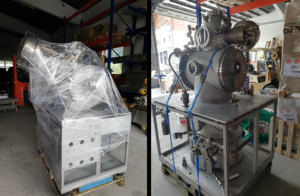 The new ultra-high vacuum (UHV) chamber is equipped with a prepump, an Ar ion getter pump, a titanum sublimation pump and a X-ray cathode. It will be used for plasma and material experiments.
HR2000+ES Optical Emission Spectrometer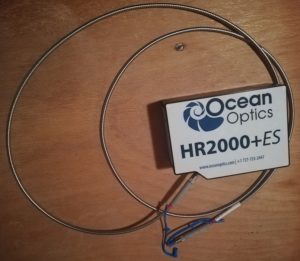 We now have our first piece of plasma diagnostic equipment, our new high resolution Ocean Optics HR2000+ES optical emission spectrometer. It has a 10 µm entrance slit and covers a wavelength range of 200 – 1100 nm with a wavelength resolution of 0.1 nm. It will be used for the diagnostics of basic plasma parameters in low and atmospheric pressure plasma sources.