Dr. Johannes Grünwald (CEO)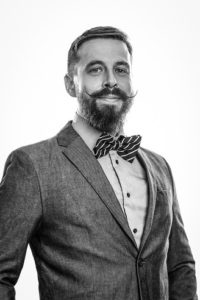 …has more than 10 years' experience in the fields of experimental, theoretical and applied plasma physics and technology. His research results in the field of low- and high pressure plasma physics have been published in more than 40 specialist publications.
Fields of expertise:
Electrical plasma diagnostics
Optical emission spectroscopy
Instabilities in plasma
Plasma enhanced coating processes
Plasma technology for aerospace
See Dr. Grünwald's publication list.
Freelance employees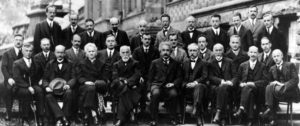 Several freelance employees from nearly all fields of engineering and natural sciences – from process technology to chemistry and biosciences – are available to find solutions for interdisciplinary research projects. Therefore, the choice of project members can be adjusted to individual requirements of our customers.
Our newest freelance partner is:
Dr. Antonina Malinina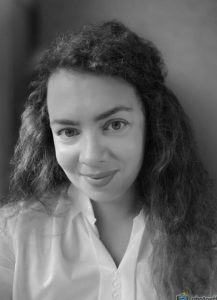 …has 14 years of experience in the fields of plasma physics, quantum electronics, physics and technology of gas discharges, optics, spectroscopy of atoms, ions and molecules and thin films deposition in nanosecond discharge plasma at atmospheric pressure. She is the author and co-author of more than 100 scientific works, patents and monographs.
Fields of expertise:
DBD plasma
Optical spectroscopy
Exciplex sources of radiation
Plasma optical and electrical diagnostics
Thin films deposition in nanosecond discharge plasma
Dr. Jan Voráč
…obtained his PhD in 2014 in optical plasma diagnostics at Masaryk University in Brno, Czech Republic. After graduation he worked on spectroscopy mapping, introducing the open-source big data processing software for spectroscopy "Massive OES" (https://bitbucket.org/OES_muni/massiveoes) developed together with Dr. Petr Synek. His research experience includes diagnostics of atmospheric-pressure plasma jets and cold surface-barrier discharges, low-pressure magnetrons, and flame atomizers for analytical chemistry.
Fields of expertise:
Optical and electrical plasma diagnostics
Spectroscopic models
Software tools for scientific data processing and interactive visualisation (Python/JavaScript)
Big data processing
Spectroscopic process monitoring
Experimental design and automation
Ivan Genov, MSc.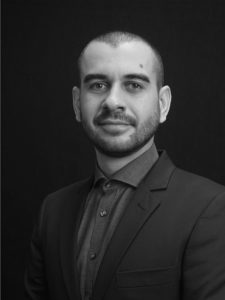 …is a graduate from TU Darmstadt, Germany, with a master's degree in materials science. His academic specialisations include electrochemistry (battery cells and electrochemical deposition), metallography, materials synthesis and analysis. He worked on synthesizing, analysing and implementing perovskite type structured materials as electrodes for solid-state batteries. He also developed an eutectic alloy consisting of indium and bismuth to be used as a solder material for the mounting of silicon components on copper structures.
Fields of Expertise:
Battery cells
Electrochemistry
Metallography
Material synthesis
Material characterisation (XRD, SEM, EDS)
Dr. Kristina Elersic-Filipic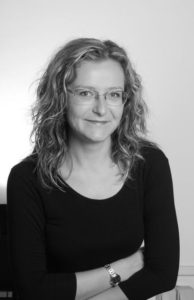 …has a strong background in chemistry, especially bio-chemistry. She has been working in the textile industry for more than five years. Working in the industry in combination with her academic career brought Dr. Elersic-Filipic experience in the fields of bacterial toxicity, surface treatment techniques, drug-delivery systems and nanostructure synthesis.
Fields of Expertise:
Bio-chemistry
Surface treatment
Bacterial toxicity
Drug-delivery systems
Surface modifications of textiles
Dr. Christian Tauber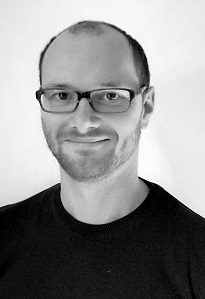 … gained during his IT profession more than 10 years of solid experience in computer science, IT infrastructure design and maintenance. In addition, he holds a PhD in experimental physics with Aerosol Physics and Environmental Physics as his major. His focus was the charge, temperature and humidity dependence of heterogeneous nucleation of n-butanol vapor for improved nanoparticle detection. In the course of academic training he gained expertise in the following fields:
Fields of Expertise:
Nucleation and nanoparticle formation
Development of new measurements methods
Modeling and simulation of physic problems
Aerosol physics and environmental physics
Dr. Sukanya Randhawa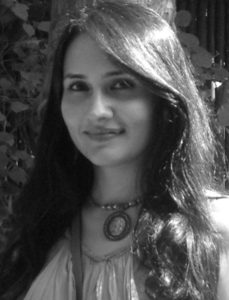 …is a physicist by background with significant experience in the areas of Experimental Nanophotonics and NanoOptics. Her current  focus lies in developing innovative AI technology solutions at IBM Research that integrate several emerging technologies such as AI, Geo-spatial analytics with focus on remote sensing and in-situ sensing techniques, for applications in energy harvesting, water quality and precision agriculture.
Fields of expertise:
Nanophotonics
E-beam Lithography
Interferometry
Ultrafast transient absorption spectroscopy
Artificial Intelligence
Machine Learning
Deep Learning
Dr. Manuel Peres Alonso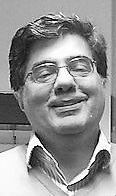 …has 20 years of experience in experimental plasma physics, high power lasers with large optical systems, optoelectronics and data acquisition up to the Giga samples per second range. Furthermore, he is an expert in the field of ultra-high vacuum and worked extensively at large fusion experiments such as ISTTOK, TCABR and JET.
Fields of expertise:
Laser-plasma interaction
Fusion physics and technology
Ultra-high vacuum
Optoelectronics
Dariusz Kocon, MSc. (Electronics, Mechanics)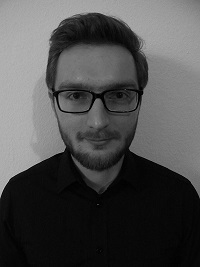 …has over 7 years of experience in the fields of electronics and mechanics. His expertise is focused on the analysis, simulation and optimisation of electronics and mechanic systems. He has already developed a number of opto-mechanical experimental setups for ELI Beamlines in Prague and DESY in Hamburg where he was also responsible for commisioning, assembling and testing of various prototypes.
Fields of expertise:
Creating technical drawings
CAD support in in the conceptual phase
Manufacturing of electrical, mechanical and

opto-mechanical microstructures
Design of mechanical systems of experimental programs (e.g. optomechanical systems, vacuum systems, diagnostic systems)



Johann Langreiter, MSc. (Mathematics)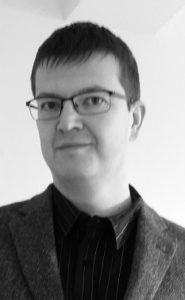 …offers 8 years of experience in various fields of mathematics and science education. He is an expert in the fields of differential geometry and topology and has published a book on the fundamental mathematical competences for school children (Mathematik – Maturavorbereitung für BAfEP/BASOP/BRP, ISBN-13: 979-8681319139). Mr. Langreiter will strengthen our team in the fields of differential geometry and topology.
Fields of expertise:
Differential geometry
Manifolds
Topology
Christopher D. Brooks, MSc. (Optical Engineering)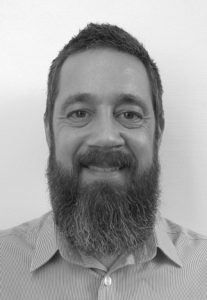 …has 14 years of experience in the field of laser and optical systems engineering with a specialization in fiber-based optical sources. His efforts have resulted in publication of several high-impact journal articles and awarded patents, as well as the successful launch of various laser-based products to market.
Fields of expertise:
MOPA fiber laser system design
Optical system design and modelling
System testing and ruggedisation
CE certification
See Mr. Brooks' publication list.